← Back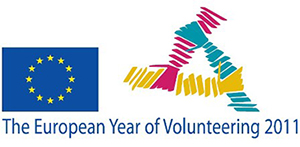 On the occasion of the European Year of Volunteering, iriv is very glad to present you a selection of the main organisations responsible for volunteering in the 27 countries of the European Union.
Notre Institut a également publié un e-book- Vingtième. La présidente de l'iriv a publié un article à cette occasion dans le cadre du projet VALUE -Volunteering in Universities in Europe.
For further information on the European Year for Volunteering or the Report on Volunteering in France (GHK, february 2010) or the the Declaration of Brussells (Cev, december 2010)
sources updated by
Malika Kureeman et Zineb Lebik
, iriv, Paris, 2010.
Volunteering in France, Europe, and worldwide
Volunteering is not a marginal trend nor an immaterial activity but a social phenomenon. The number of volunteers has increased in the past 20 years in most of the Western countries where altruism, humanity and solidarity have been enhanced.
Key data on Volunteering
There are different types of volunteering: in sport, among Youngsters, at the Age of work, among Seniors ...
Laws and rules on volunteering
In France, in Europe and abroad, different legislations exist on volunteering
Bibliography
A selection of books published on volunteering and associations in France, Europe or abroad
← Back